Regular price
Sale price
$640 USD
Unit price
per
Sale
Sold
They call it growing pains.

The hurt that comes with development.

There comes a point when you find the courage to break free from the cage you put yourself in, and even the thrilling promise of freedom is bitterly balanced with the pain of letting go.

Breaking free can hurt.

Even while savoring the relief that comes with fresh air, you carry the grief of what you've left behind.
We get attached to our cages, in many ways they protect us, like a shell around a baby chick. We get used to the comfort and reward of compliance. We learn to depend on the security that comes with being chained down.

But even the baby chick intuitively knows that there comes a point when that protective shell will only do more harm, keeping out air and stunting growth.
Sometimes your heart must rip to make space for greater expansion. And even though that expansion can hold more peace and joy and love, it also hurts to stretch that big.

But the pain will ease and turn to wisdom, and grief replaced with empathy. And that is why we choose to grow, that is why we choose to break free. Because even though it hurts, leaving the cage means allowing ourselves the chance to learn to fly.

Details

20"x20"x3"
Pure New Zealand wool, vintage Irish linen, aluminum wire

SHIPPING POLICY

Enjoy FREE shipping on ready-to-ship artwork.
CARE INSTRUCTIONS

Please handle with care. Rebecca's work is designed to be a decorative wall hanging only, not to be used as rugs or regularly handled. Avoid moisture except to gently steam the fringe if necessary shortly after installation. Use clean hands to comb through fringe or straighten strings at the top, careful to avoid snagging fibers. No maintenance cleaning is necessary besides gently dusting with a feather dusty as needed.
NOTES

While color representation is made as accurate as possible, please note that hues may vary from monitor to monitor. If you are commissioning a custom piece, samples of the materials can be sent free of charge for you to handle and compare in person. 
Share
View full details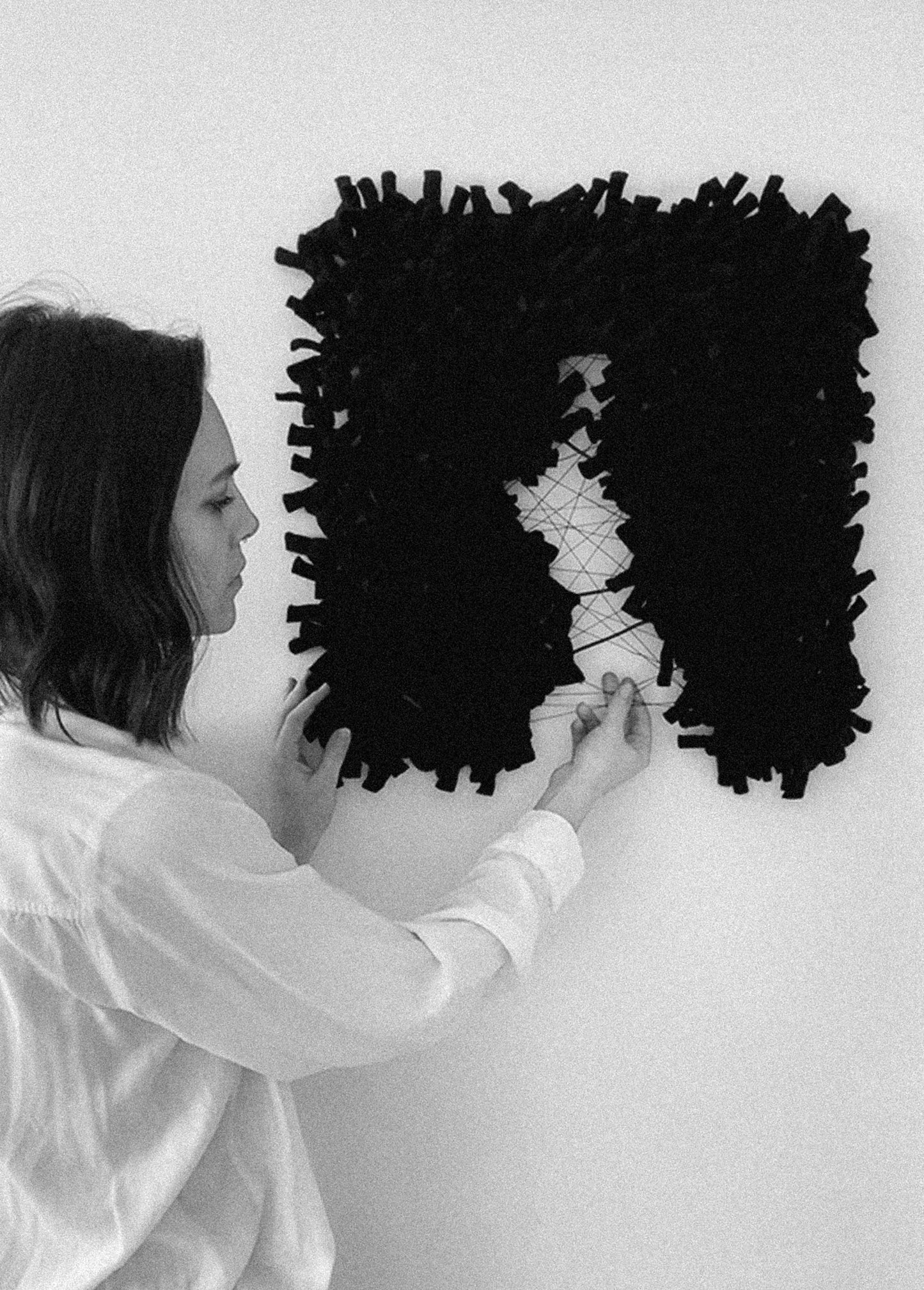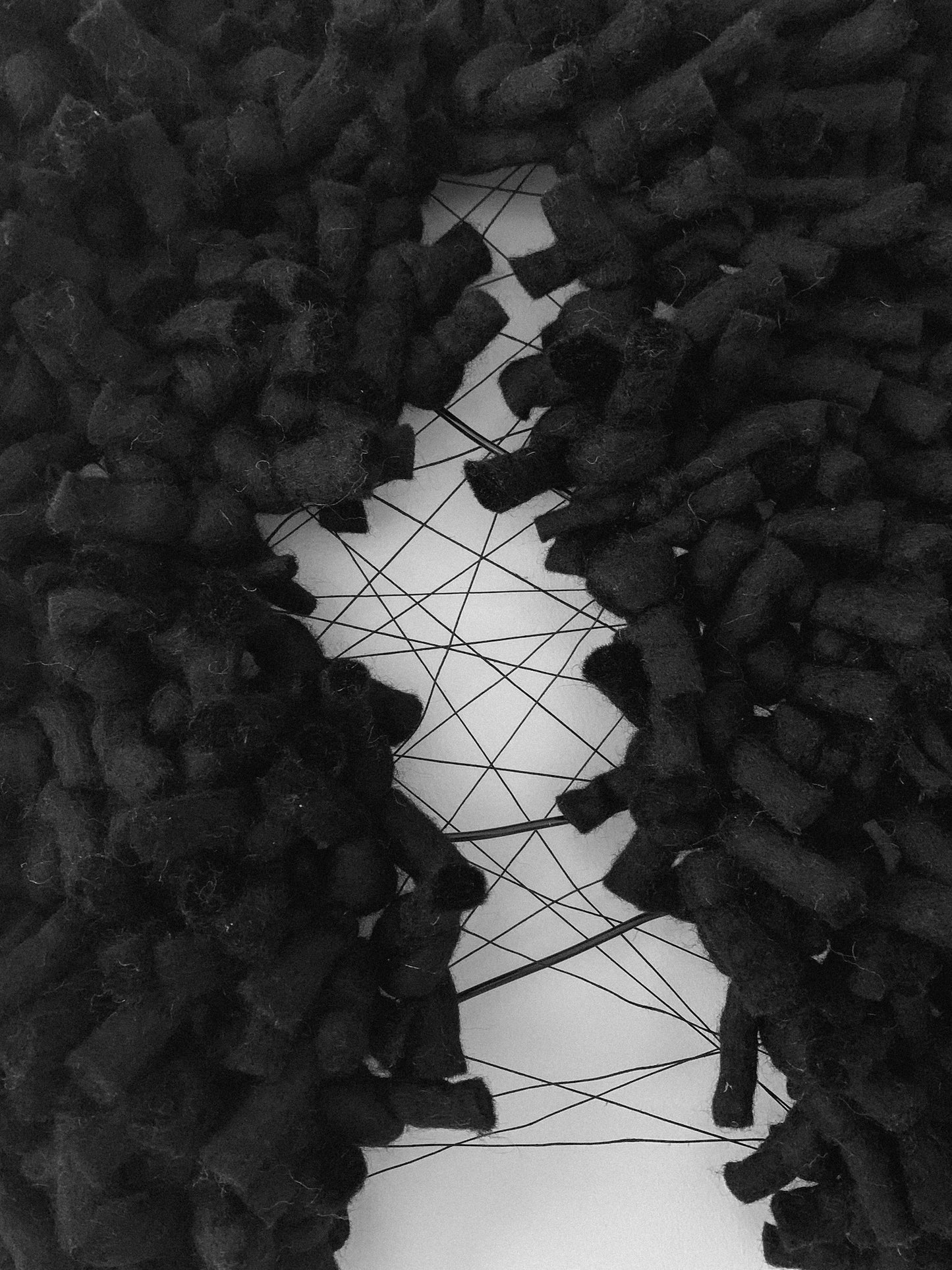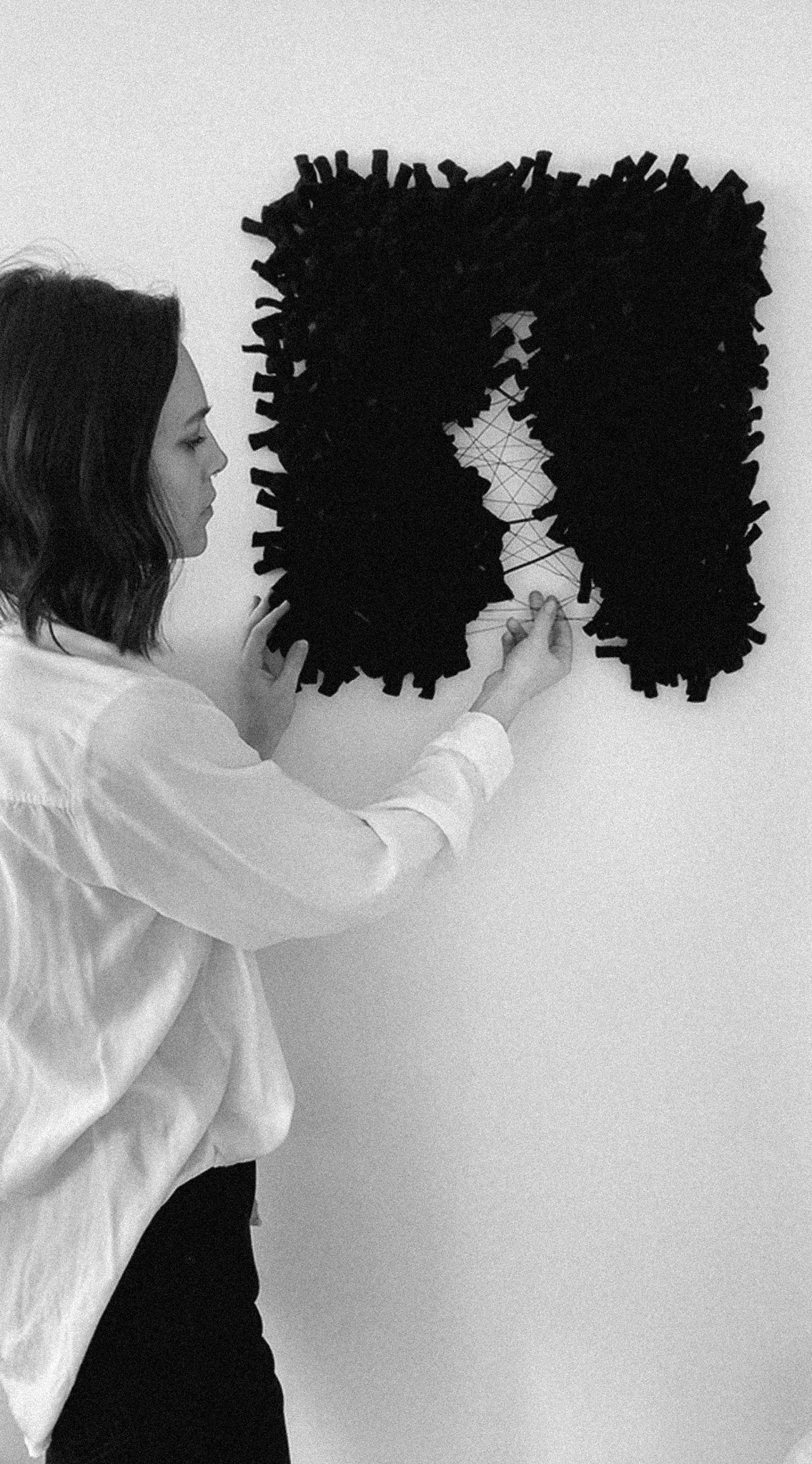 The Pain of Breaking Free